Why Build With CHIN ARCHITECT?
Of course you make all the decisions...this is your home.
The CHIN ARCHITECT Wall of Quality
Ensure your home is built with the finest materials and construction techniques by choosing CHIN ARCHITECT.
Everyone has their own style, their own taste, and their own wish list. And all those individual needs and wants can make finding the right home for you impossible. And that's why the only way to find your perfect home…is to build it.
After all, why buy an existing house, and then have to worry about changing this or redoing that to fit your family's needs? When you build a new custom home, it will be exactly what you want the first time you walk in the front door.
At CHIN ARCHITECT, you're a part of every decision and every detail that goes into building your dream home. And we listen – truly listen – to you and your family at every point in your home building journey. This is your home. And we want to make sure it feels that way for each of you.

Top 10 Reasons
1. Value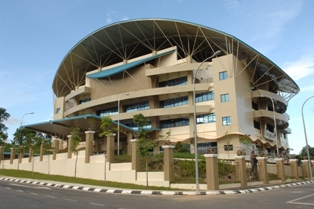 CHIN ARCHITECT not only promises the best value in custom home building… we can prove it!
2. Experience
We re-invented the way custom homes are built by creating a straightforward process to provide the ultimate customer experience. We know your time is valuable — and we know how excited you are - so we provide a guaranteed move-in date.
3. Quality
We don't just talk about quality. We show it to you in our Model Homes and Design Centers. That way, you know what to expect in your own custom home.
4. Customize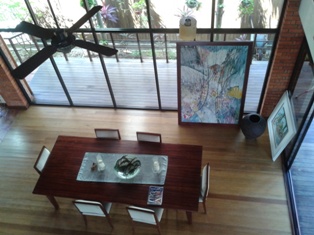 Our Design Department is ready to make any changes to your floor plan you want. Imagine virtually endless possibilities, including a sun-room, home office, expanded great room, kitchen, media room, or spacious owner's retreat. You can add additional square footage, move walls, and change the exterior look of your home. Whatever you want – we're here to make it happen for you.
5. Control Your Price
With our state-of-the-art pricing system, we itemize hundreds of standard and optional features. There are no hidden costs, and no unwelcome surprises.
6. Warranty
Every Chin Architect's project is backed by a 10-year transferable insured structural warranty by one of the nation's largest construction insurance companies.
7. Real Time Design
We are the first builder in the country to offer Real Time Design™ where you can make all the changes you want, using Smart Board technology. You will actually see our Design Department draw your plans and you can provide instant feedback.
8. Communication
We know great communication is the key to any strong relationship. With CHIN ARCHITECT, you will receive everything from a detailed homeowner manual to your personal builder's cell phone number.
9. Financing
Leveraging our strategic financial partnerships, we are able to offer a variety of mortgage options to suit your individual needs including: low to no down payment options, conventional financing with as little as 5% down, no PMI options, FHA, and VA programs.
10. Professional Team
We have our team of experienced Civil & Structural Engineers, Mechanical &Electrical Engineers, Quantity Surveyors, Surveyors and Contractors.